Sno Shu Inn is your destination for outdoor activities all year round! Join us in the spring and summer months to explore the bounty of nature at its fullest, or in the winter to trek through snow in a beautiful winter wonderland. With miles and miles of perfectly maintained trails and expansive wilderness in all directions, you're sure to find tranquility and allure when you stay with us.
Seasonal Activities
We welcome lodgers with the promise of a wide range of ATV rentals and other outdoor activities, catering to seasonal travelers of all types. Some of the many reasons people stay with us include:
Hiking

Hit the "North Country Trail" or one of our many local trails for some of the best hiking in the Upper Peninsula. Whether you're a day-tripper or someone out for a long trek to and from a basecamp, we welcome you.

Hunting

Looking to bag yourself a trophy? Our area is rife with opportunities for hunting. From small game to larger hunts, we welcome hunters of all caliber, throughout the season.

Fishing

The Eastern Upper Peninsula offers the fisherman quite the adventure.
Whether you're an experienced angler or looking to relax by the water.
Your Fishing experience will be one to remember.

ATV Rentals

We offer ATV rentals for the entire family, so you can explore around all afternoon.
Current Rates


Snowmobiling

Don't let fresh snow go to waste! Hop on a snowmobile and spend your time at Sno Shu Inn speeding through drifts as you enjoy a day or two of riding the miles of groomed trails right out your front door.
Current Rates


Skiing and Snowshoeing

There's nothing quite like trekking through the wilderness silently, through freshly-fallen snow. Strap on your snowshoes or cross country skis and join us at Sno Shu Inn! There's plenty of opportunity to explore around our lodging.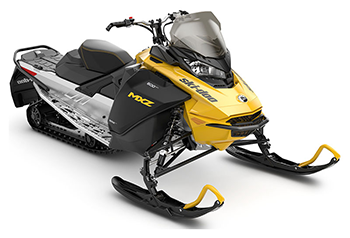 Visit Us Today
People come to Sno Shu Inn for all of the wonderful outdoor activities and stay for the great accommodations our family cabin rentals offer. If you're in Hulbert, Newberry, Sault Sainte Marie, Chippewa County, or Eastern Upper Peninsula, MI, get your ATV and cabin rentals today; contact us at 906-876-2324 and we'll be glad to give you more information.